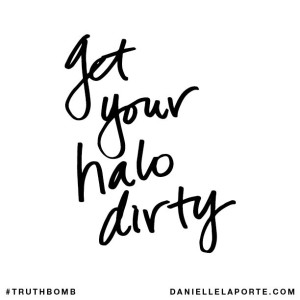 Ladies, we're in the home stretch. School is right around the corner and hopefully we will soon have some extra time for ourselves. Have you ever had a teacher rave about how well-behaved your child is and you are thinking to yourself, if you only saw him at home! Your child gets home from school and is quite the opposite. He is running around, yelling, fighting with his brother, or talking back to you. Can you blame him? He has been perfect all day and needs some time to let loose!
I've noticed I do the same thing! I used to run around all day, doing things for everyone else: volunteering at school, making sure my kids had plenty of after school activities planned, and cooking five different meals to make sure all five family members were happy. By 5:30, I would be irritable, short with my husband and kids, and pouring that big 'ole glass of pinot grigio.
Last fall, I did something huge for me, I enrolled into the Institute of Integrative Nutrition to become a holistic health coach. With less free time, I had to take a hard look at my priorities and remove the things that added additional stress or that I flat out didn't want to do. Today, I still like to volunteer, organize activities for my kids, drink wine, and sometimes still cook 5 different meals but I have learned to get my halo dirty:-) I get a little selfish with my time, making sure that I do something for me each day.
So I'm making a Public Service Announcement, do something that you don't think you SHOULD do but WANT to do! Everyone around you will be much happier.
Here are some ways that you can start getting your halo dirty:
1) Say NO!
2) Take a nap
3) Put yourself in time-out
4) Blare dirty rap music when you're alone in the car
5) Take a bath when you should be washing dishes
I've done all of the above and they work quite well. If you need help finding ways to get your halo dirty,  schedule a health history consultation with me today!
Quote taken by Daniella LaPorte's Truthbomb App. I highly recommend!