Anybody know what a dimmer is? The dimmer I'm talking about isn't the dimmer on the light switch but is the same idea. A dimmer temporarily dims down anybody, anything, or anytime you don't want to deal with or have no control over. This is the glass of wine at 5 o'clock when the kids are acting crazed or pint of ice cream when there is anxiety over a family situation you have no control over. Bringing awareness around the dimmers in your life is key. Once you are aware, an unhealthy dimmer can be replaced with a healthy one.
I noticed around 2:15 whether I was hungry or not (usually not), I would grab a snack. I may have just eaten lunch an hour prior but I needed that snack. I realized that I simply needed something to soothe me before my quiet morning turned into absolute chaos helping the boys with homework, being the referee, cooking up dinner, and being the taxi driver to whatever sporting event or activity was on the agenda.
Since I became more aware of this dimmer, I decided to try and replace it with something else that would be more beneficial to me. I have been substituting my large handful of almonds for a mug of Tulsi tea. Holy basil, another name for Tulsi, has been around for many many years. It is an adaptogen (anti-stress agent) that helps with anxiety, acne, blood sugar, and adrenal fatigue. The tea I love and the best price I have found is
here
…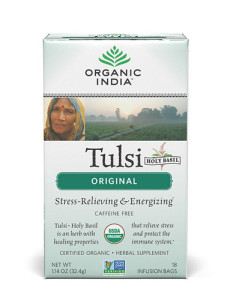 What is your dimmer??